Rent of space
Rent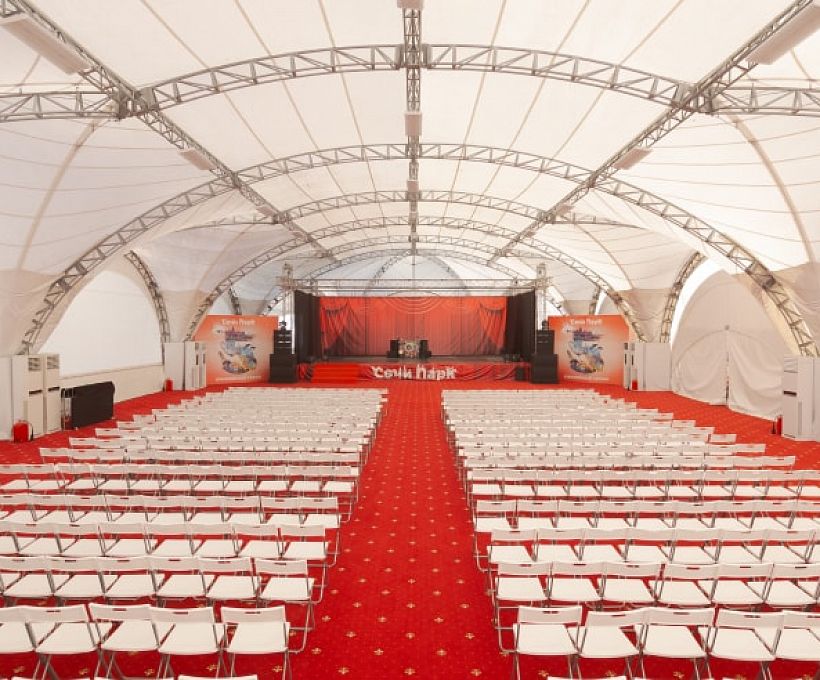 The fabulous area with fantastic views and grandiose attractions will be the unique backdrop for your event. In Sochi Park there are thematic halls and open air areas with modern technical equipment for events of any complexity.
White Hall
The concert hall with a capacity of up to 1,000 people with the option to host banquets and buffets.
Stage on the Festival Square
The main site of Sochi Park for concerts and performances with a capacity of up to 3,000 people
Arena Sochi Park
This is the largest tent-roofed arena in Russia. There are 2 large halls with a stage. Sochi Park Arena is equipped with professional technical equipment for stage performances.
Advantages of renting of Sochi Park venue for some event:
Well-trained team of arrangers, managers, technical specialists and employees of restaurant and bar support employees
Unique indoor and outdoor venues
Special terms for your guests to visit Sochi Park
Option to hold a private event — part of the park or whole park will be equipped or decorated especially for your event
Technical capacities
Wi-Fi covers throughout the park
Ready-made or exclusive event scripts
Read more
Choose ticket
A control measurement of the Visitor's height is made at the time of visiting the Park in shoes. Entrance for children under 107 cm in height is free