Things to do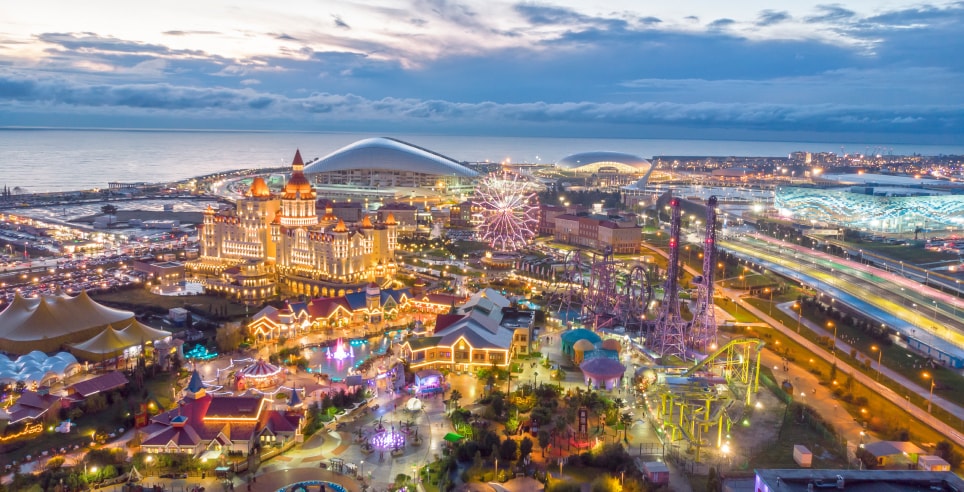 Visit Baba Yaga, defeat the Gorynych Snake, try on the hero's boots, admire the flight on the Firebird and learn the secret of the invisibility cloak - Sochi Park, like an ancient carved box, opens the world of magic and fairy tales!
Alley of Lights, the Land of Heroes, Enchanted Forest, Children's Corner, Eco-village, Sea Kingdom, the Land of Science and Fiction, the Land of Bears – each of the eight theme lands of the park has a unique design and outlandish fun for guests of any age.
Children's rocking chairs and playgrounds, family and water rides, extreme slides and a free fall tower – world-class attractions made in the style of favorite Russian fairy tales are waiting for you. Spectacular animation, theater shows, playgrounds, performances in the dolphinarium, training flights of hunting birds in the Sovarium – dizzying entertainment is included in the price of a single ticket!